Are you thinking of competing in the CrossFit Open? Whether it's just for fun, or you want to make it to the Games, this blog will explain what the Open is and give you tips for your best performance.
What is the CrossFit Open?
The Open is the first qualifying stage of the CrossFit Games, and is open to athletes of varying experience levels. It lasts for five weeks, and consists of five workouts. The workouts are announced online each Thursday, and competitors have until Monday to complete the workout at their CrossFit affiliate and submit their scores online.
The Games are broken down into these stages:
The Open – Initial 5-week stage of competition, anyone can compete. Top athletes in each region move to the regionals.
Regionals – 3-day competition among the top athletes from the Open. Top athletes move to The Games.
The Games – Final 4-day competition consisting of 40 men, 40 women, 40 teams. Winner in each category is named "Fittest on Earth".
Athletes who want to compete at the Games must make it through the Open in their region. However, anyone is allowed to participate in the Open, whether they want to move onto regionals or not. It is promoted as a big part of the community, a fun competition to see how you compare to others, and another way to set goals and push yourself further.
The CrossFit website explains it this way: "Compete with hundreds of thousands of athletes in five workouts over five weeks. Do it for fun, your affiliate family, fitness or to reach Regionals and fight for a chance to make it to the [CrossFit Games]".
Competing in the Open
So, say you've decided to take part in The Open. Now what? What should you know? How can you prepare? The rest of this blog will help to answer some of those questions to help you succeed, whether you're aiming for regionals, or just having a good time.
What to Expect from the Workouts
On one hand, there are some things you can definitely plan on seeing in the weekly workouts, namely the fundamental movements that a regular crossfitter would be used to from the daily WODs. So, things like squats, deadlifts, Olympic lifts, gymnastics skills, muscle-ups, burpees, etc. On the other hand, you never know what to expect. CrossFit – specifically Dave Castro, co-director of training and director of the Games - is known for changing things up every year and adding unknown and unexpected elements into the events to keep athletes on their toes. The types and times of workouts change from year to year – some focus more on heavy weights, other times they're more endurance or skill-based.
For any competitor, the fundamentals need to be established to rank well in the Open, especially because new twists on movements may show up anytime. For instance, the addition of dumbbells in 2017 meant that an athlete needed the foundation from barbells and kettlebells to make that switch easily.
In addition to the workouts, what can you expect from the process as a whole? If you're looking to regionals, know that it will require a lot of sacrifice and time commitment. With CrossFit becoming so incredibly popular over the last few years, the playing field is much more competitive. You can expect double days and training around 20 hours per week, meaning it's basically a part-time job. Keep in mind that when you look at Games athletes, that's essentially their full-time job and all-consuming.
How Many Times Can you Perform a CrossFit Open Workout?
As previously stated, the workouts are announced on Thursday and scores must be submitted by the following Monday evening. This means that you have five days to attempt the workout as many times as you'd like (not that you'd want to do it every day…more on that below). CrossFit Synapse owner and coach, Jimmy Lujan, has personally gone through the Open for nine straight years in addition to coaching his members and athletes, and recommends performing the workout twice if you're trying to move onto regionals.
"We encourage our athletes to participate in the gym event and play a part in community. So they'll do it once on Friday, then adjust their strategy and do it again Sunday or Monday. This gives them two days of rest, and they almost always do better on Monday."
For anyone doing it for fun, Lujan suggests, "Just do it once. Push yourself and do your best, but don't. Have fun!"
How to Mentally and Physically Prepare
The Open competition isn't the time to start trying to learn new skills, researching new techniques, or making any major changes to your training or diet. All your regular training and WODs should have equipped you at this point to be ready for whatever the workouts entail. "You want to peak physically during these workouts," advises Lujan, "Don't get over zealous with your training, but focus your energy on what you have to do and being mentally prepared."
The same goes for diet and nutrition. Don't confuse your body by changing anything in a drastic way that could disrupt what is familiar and has been working for you up to this point.
Rather than make physical changes, focus on mental preparation. Use visualization techniques as the workouts are announced to get your mind and body working in harmony before each workout. Stay calm, try to relax, and most importantly, enjoy the process!
While Lujan cautions against over-training, he suggests doing additional programming outside of your normal workouts focused on Olympic lifts, conditioning, and gymnastics skills if you're trying to be competitive.
Speaking of competition…all of the scores that get submitted are available for viewing online so people can see how they stack up. It's a good idea to check and see what other people are doing to make sure you're going hard enough and staying motivated. However, don't get hung up on other people's scores or waste time with comparisons. Maintain realistic expectations and pay the most attention to your training, what got you to this point, and trust your coaches.
Workout Strategy Tips
It's important to have an idea of how you're going to perform the weekly workout before you go into it. As Lujan suggested, perhaps you want to give it a go once for experience, then sit down and strategize according to your weak and strong points you observed during the first run. You can also go online after workouts are announced and find YouTube videos offering suggestions for how to break things up, what to be aware of, etc. Here are a few aspects to consider:
How can you transition between exercises to maximize rest and/or minimize time?
Where should you exert the most energy?
Where can you find a little rest for a muscle group, grip, etc?
How long of a break will you take between rounds, if any?
Do you need to break up certain exercises or can you push through the entire set?
What weaknesses do you need to be aware of?
How can you move equipment between hands or off the ground to minimize time?
Final Tips
Coach Lujan offers some final tips to make this a great experience: "Have a good attitude, have fun, and try to maintain a peace of mind. After seven years of doing at CrossFit Synapse, it's more about a celebration for us, which we think allows people to perform their best."
---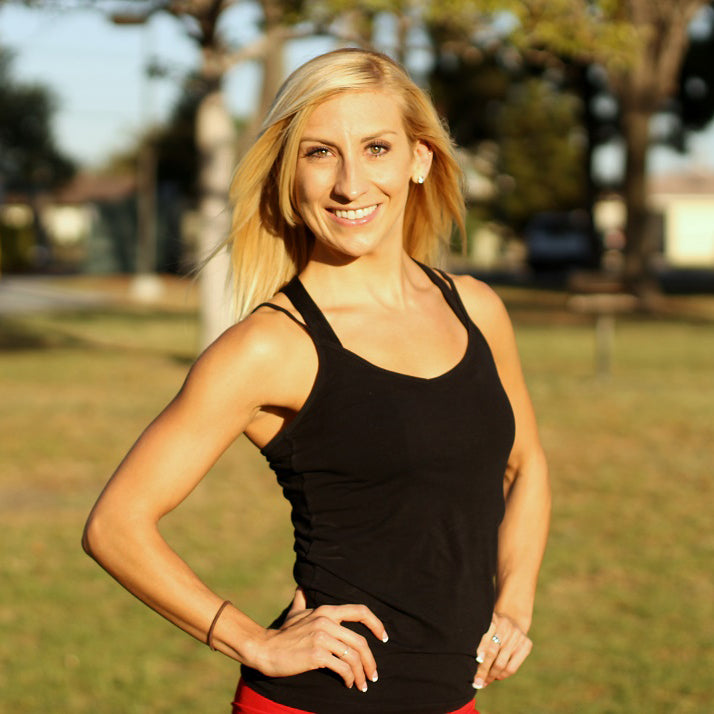 ---
What do you think?